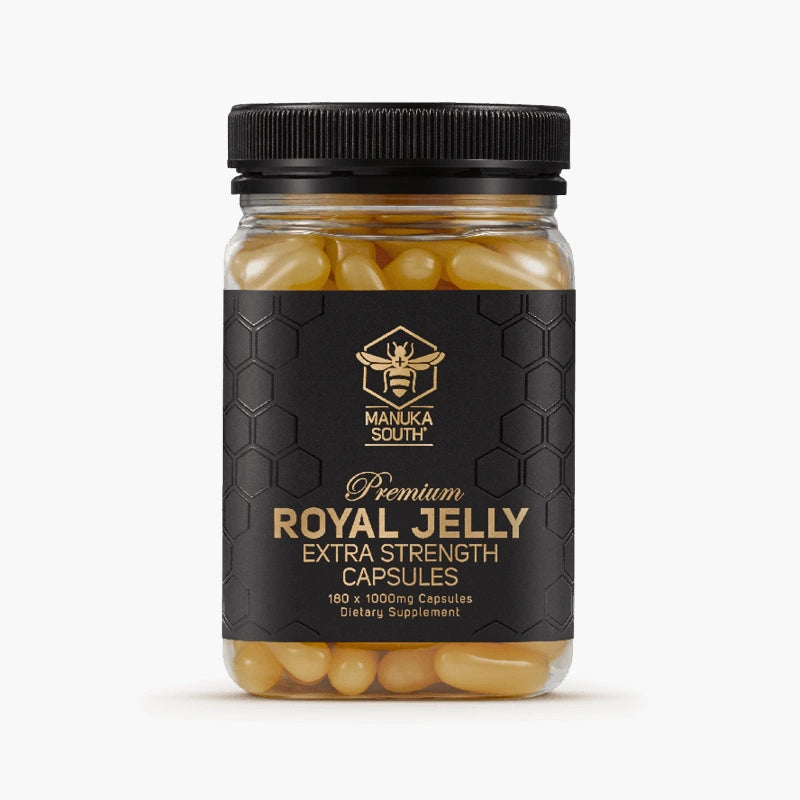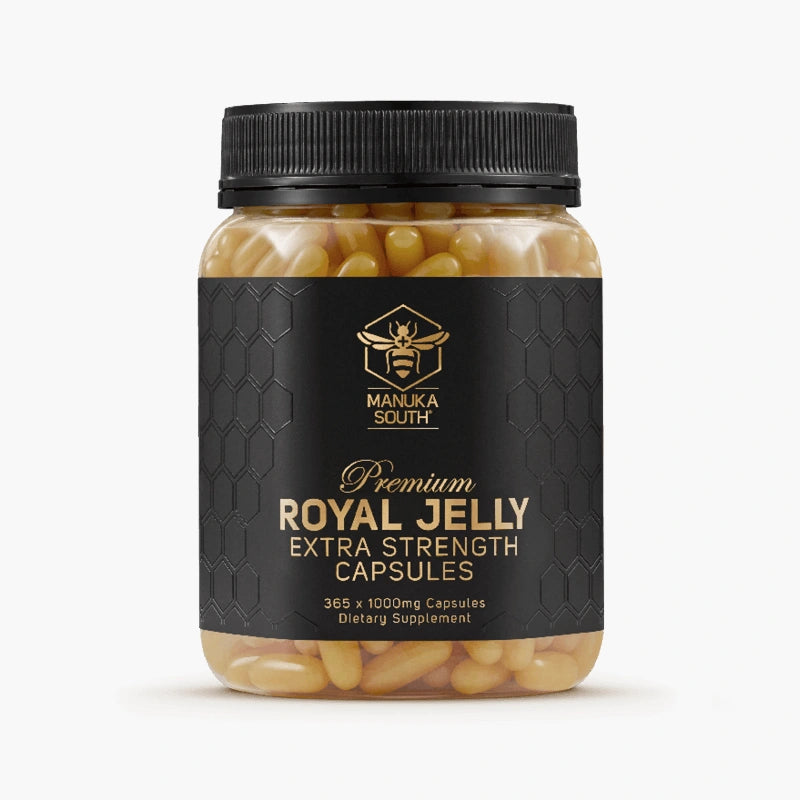 Manuka South Extra Strength Royal Jelly 1000 mg
Sale price
$41.00
Regular price
Produced by worker bees to nourish the Queen Bee, Royal jelly is packed full of amazing nutrients, such as amino acids, antioxidants and B-vitamins as well as trace amounts of minerals such as calcium, magnesium, zinc, potassium, and selenium.
10-H2DA (10-Hydroxy-2-decenoic acid) is a naturally occurring fatty acid that is known for supporting skin renewal and general well-being. It is only found in Royal jelly and cannot be created artificially. Each capsule is made with Royal Jelly powder 200mg with 12mg 10H2DA (Equivalent to 600mg fresh Royal Jelly). This is our strongest form of royal jelly. 
Recommended Use & Warnings
Ingredients
Delivery & Returns
Product reviews
Take two capsules daily with or without food.

Store in a cool dry place below 25°C out of direct sunlight.

Warning: Royal jelly can cause severe allergic reactions in certain people.

This product is not recommended for asthma or allergy sufferers.
Royal Jelly Powder, Vegetable Oil, Lecithin, D-alpha Tocopherol, Beeswax - White, Coconut Oil, Soy Oil Encapsulating materials; Gelatin, Glycerol, Sorbitol. Water.
Made in New Zealand from imported ingredients.
For all information on New Zealand or International Delivery and Returns policies, please see this page.