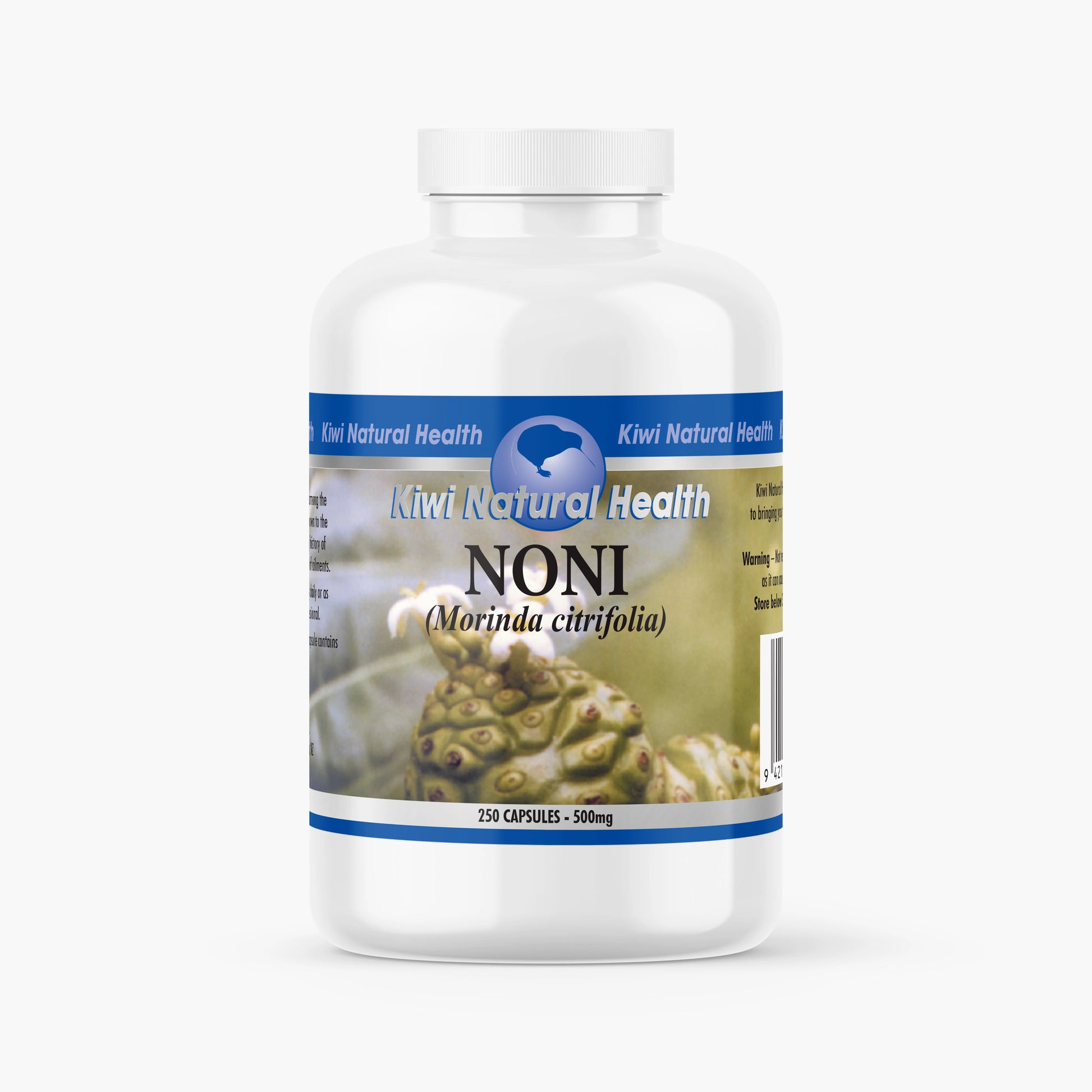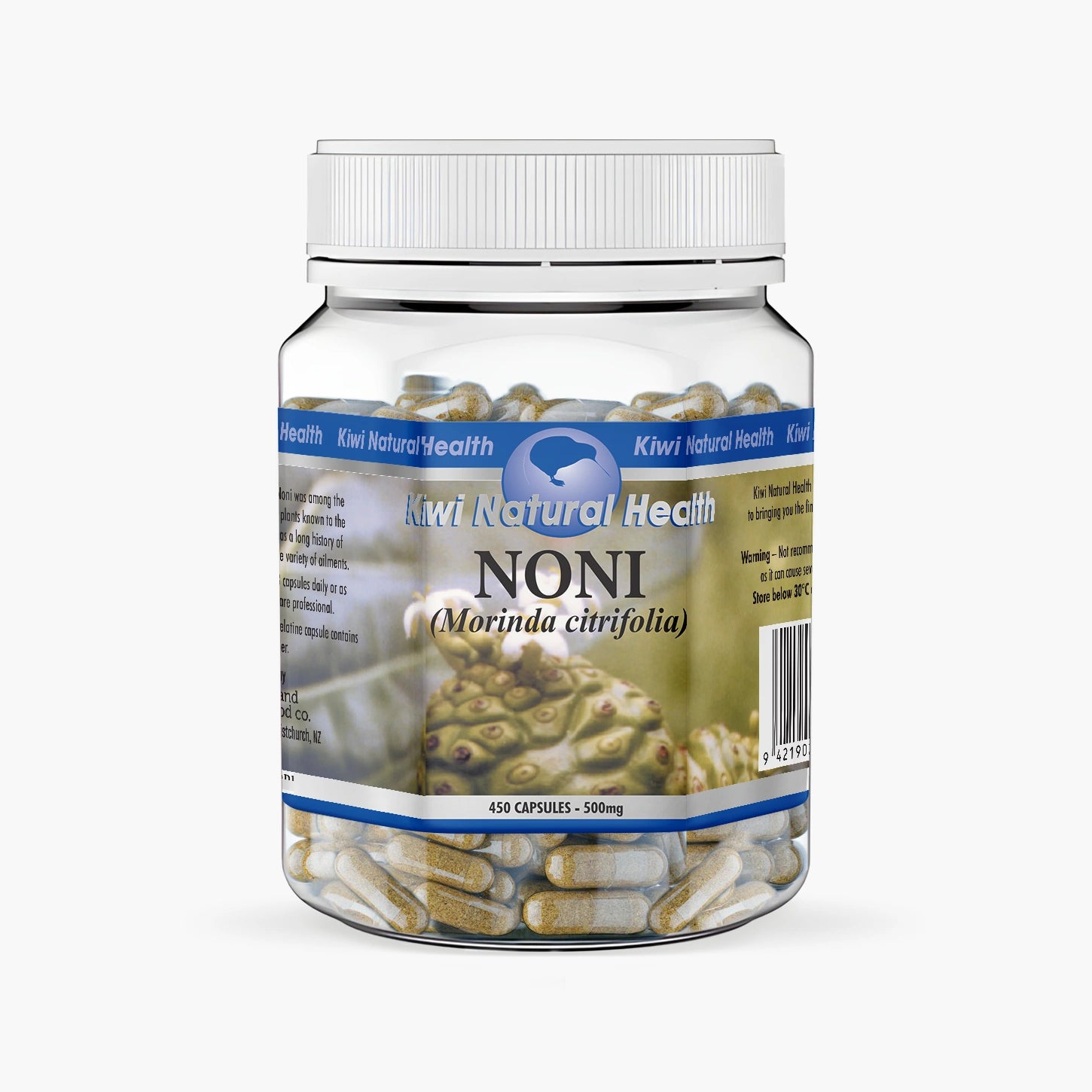 Kiwi Natural Health Noni 500 mg
Sale price
$22.00
Regular price
Noni fruit health benefits have been well documented over time with traditional use as a go-to health tonic in Pacific Island communities. With an increase in awareness of the importance of our immunity, Noni continues to grow in popularity worldwide.
Our Kiwi Natural Health Noni 500 mg can help support immunity aiding digestive health, and promoting general well-being.
Recommended Use & Warnings
Ingredients
Delivery & Returns
Take two capsules daily. Store in a cool dry place below 20°C Keep out of reach of children.

Warning: We recommend you consult with your medical practitioner before taking Noni Capsules if you are already taking medication for cholesterol management or diabetes.

500 mg Noni Fruit Powder, excipients in a gelatine capsule.
For all information on New Zealand or International Delivery and Returns policies, please see this page.