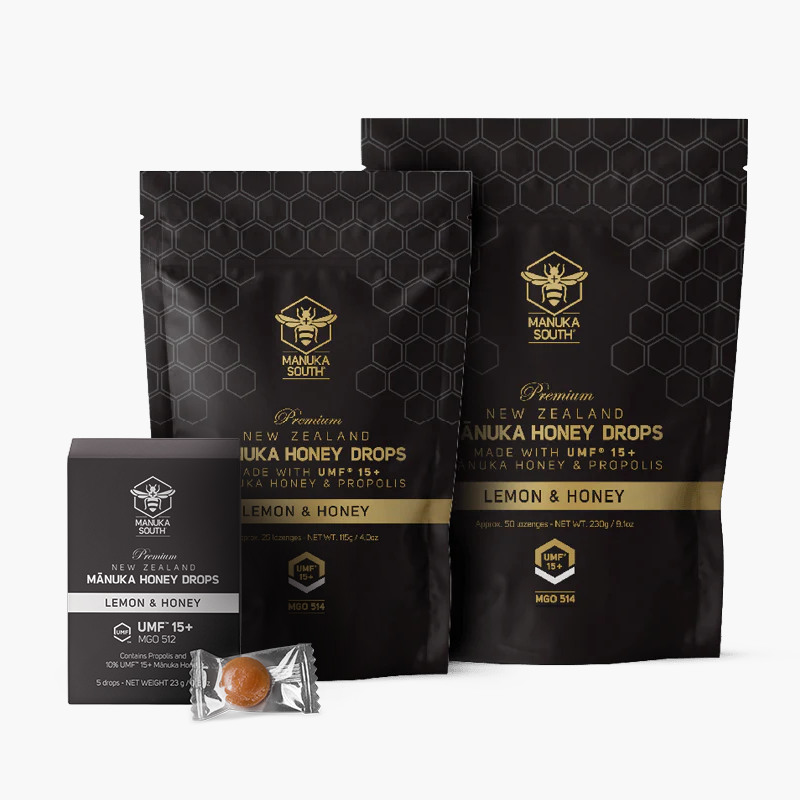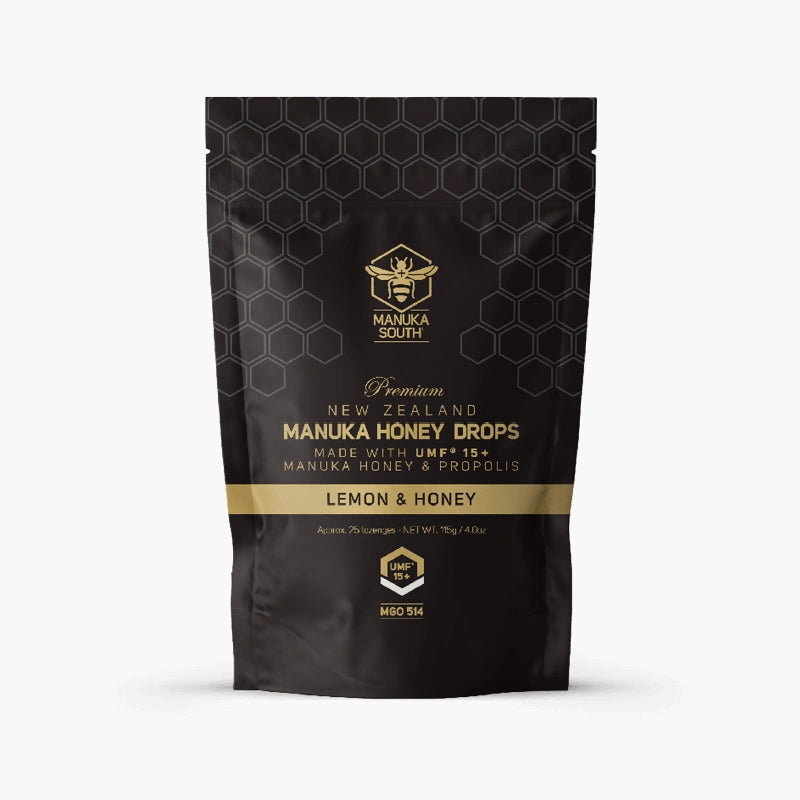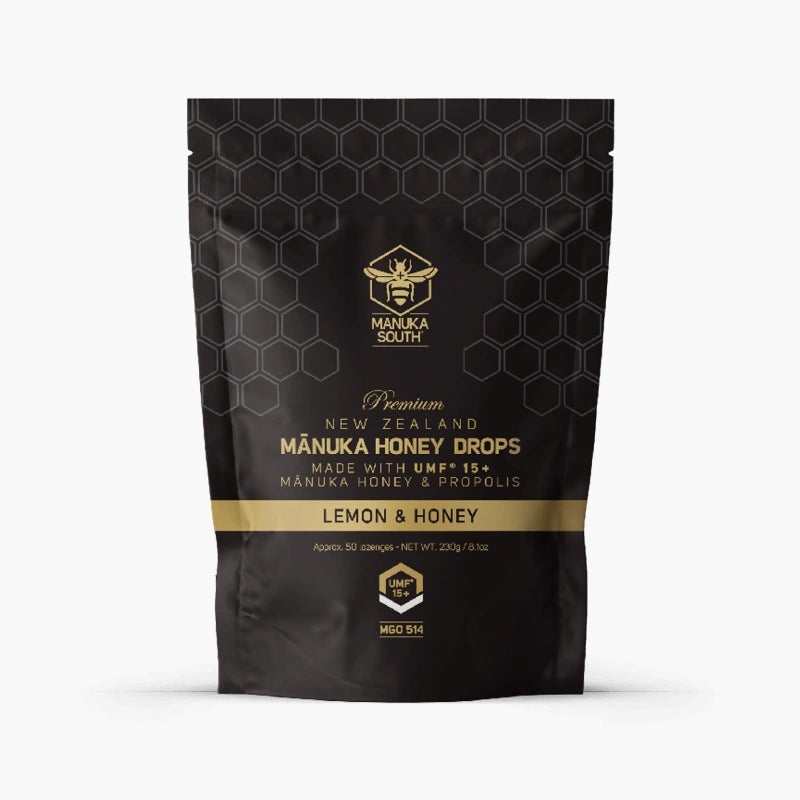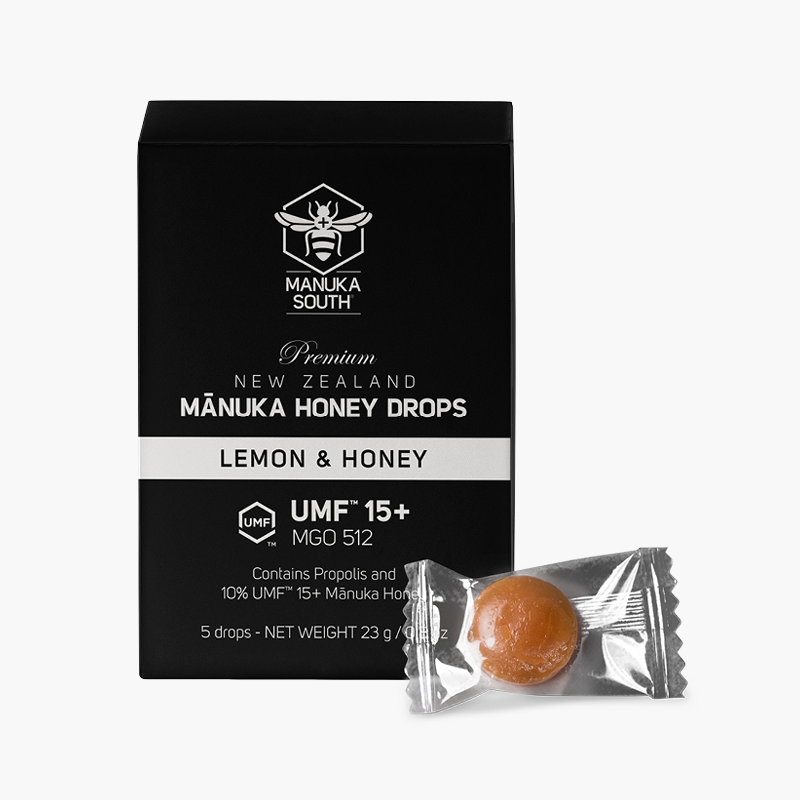 Manuka South Mānuka Honey UMF 15+ & Propolis Lemon & Honey Drops
Sale price
$4.00
Regular price
Our naturally soothing Mānuka honey drops are formulated using our high strength UMF 15+ (MGO 512) Mānuka honey combined with our premium New Zealand Propolis extract.
The nourishing drop is ideal for traveling and during the cold and flu season with the delicious blend of lemon and peppermint.
The UMF™ rating system independently certifies natural components found in mānuka honey to assure potency, purity, authenticity, & freshness. Please see www.umf.org.nz
Recommended Use & Warnings
Ingredients
Delivery & Returns
Consume as required. Store in a cool dry place below 20°C out of direct sunlight.

Warning: This product is not recommended for asthma or allergy sufferers.

Not suitable for infants under 12 months old.


White Sugar, Glucose, UMF 15+ Mānuka Honey [10%], Water, Propolis (0.6%), Natural Lemon flavour, Eucalyptus oil, Menthol crystals (0.7%), Echinacea extract.
Made in New Zealand from local and imported ingredients.
For all information on New Zealand or International Delivery and Returns policies, please see this page.