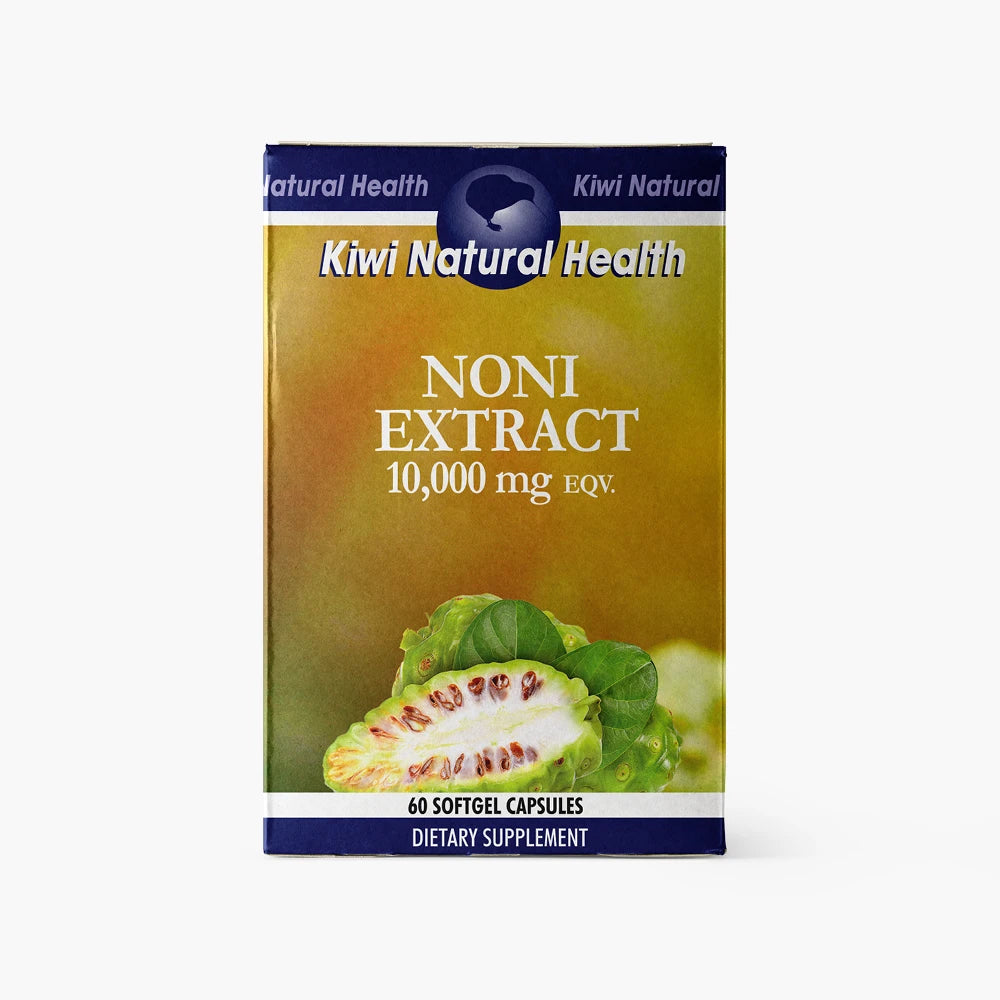 Kiwi Natural Health Noni Extract 10,000 mg EQV.
Sale price
$19.00
Regular price
Noni fruit health benefits have been well documented over time with traditional use as a go-to health tonic in Pacific Island communities. With an increase in awareness of the importance of our immunity, Noni continues to grow in popularity worldwide.
Our Kiwi Natural Health Noni Extract 10,000 mg EQV. has gone through a proprietary non solvent water extraction process that concentrates the water-soluble elements delicately over 60 hours leaving the Noni at its greatest concentration, while retaining its ageless health benefits combined with Grape Seed Oil and New Zealand beeswax to create a one per day capsule to help support immunity.
Conveniently packed and sealed in blister packs, making it easier when travelling while retaining the freshness of the actives in every capsule.
Processed and packed in New Zealand, Kiwi Natural Health Noni Extract 10,000 mg EQV. sets the standard at new heights, let tried and true traditional natural health products be your guide to a healthier you.
Recommended Use & Warnings
Ingredients
Delivery & Returns
Product reviews
Take one capsule per day with or without food. Store below 20°C out of direct sunlight.

If you are currently taking medication, we recommend consulting your healthcare professional. Keep out of reach of children.

Designed and encapsulated in New Zealand from imported ingredients.
Noni Extract 200 mg equivalent to 10,000 mg of fresh Noni fruit, Grape Seed Oil 755 mg, Vitamin E 5 mg, Beeswax 40 mg


For all information on New Zealand or International Delivery and Returns policies, please see this page.