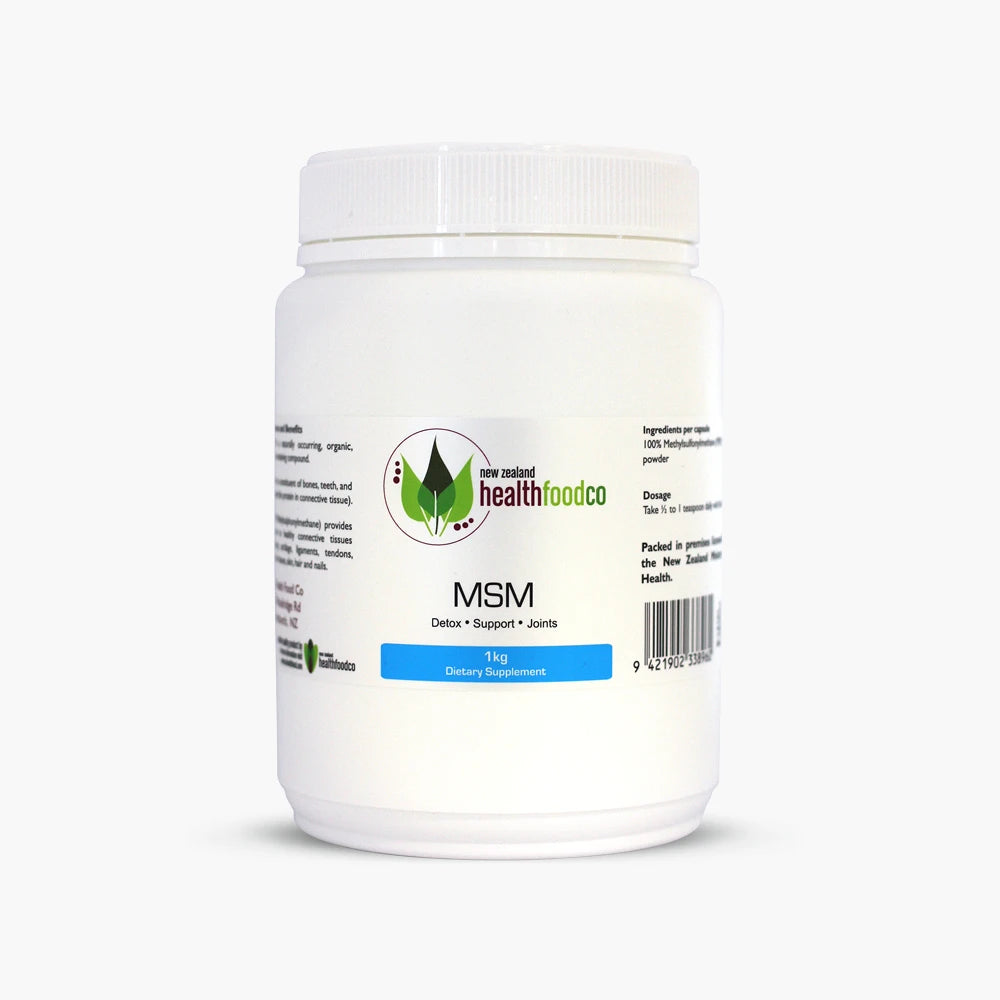 New Zealand Health Food MSM Powder
Sale price
$47.00
Regular price
MSM (also known as methylsulfonylmethane) is a sulphur compound. Sulphur from MSM powder is especially important to the cellular structure of hair, nails, skin and connective tissues as well as playing an important role in the formation of collagen, B vitamins and amino acids. Sulphur also helps support immune system function.
New Zealand Health Food MSM Powder can help with improving skin complexion and health, improve joint flexibility, reduce inflammation, strengthen hair and nails, and support energy production.
Recommended Use & Warnings
Ingredients
Delivery & Returns
Product reviews
Store in a cool dry place below 20°C Keep out of reach of children. Take 1/2 to 1 teaspoon daily with food.

100% MSM (Methylsulphonylmethane) powder.
Made from imported Ingredients.
For all information on New Zealand or International Delivery and Returns policies, please see this page.