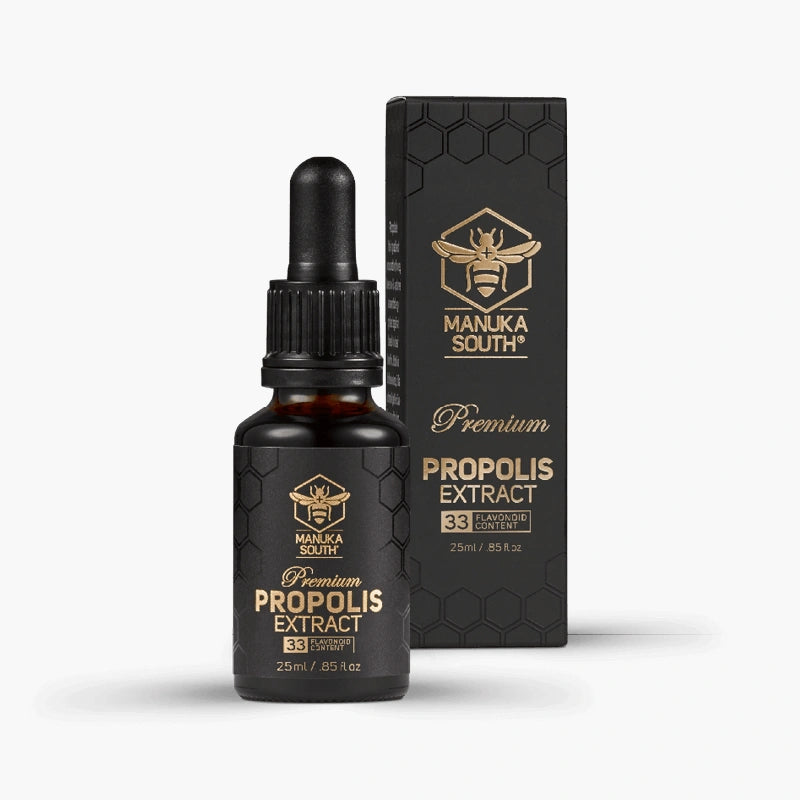 Manuka South Propolis Extract
Sale price
$23.00
Regular price
Created by bees to keep the hive safe, Propolis is a natural substance used to strengthen and protect the hive from diseases. Offering powerful antioxidant properties, it helps to support the immune system with guaranteed flavonoid content.  
Premium Propolis Extract can also be applied topically to assist the body's natural repair processes. Each dose delivers a guaranteed 33 mg of active flavonoids.
Recommended Use & Warnings
Ingredients
Delivery & Returns
Product reviews
Add four drops in 125 ml of warm water and gargle or swallow. Repeat three times daily to receive 33 mg of flavonoids. Store in a cool dry place below 25°C out of direct sunlight.

Warning: Propolis can cause severe allergic reactions in certain people.

This product is not recommended for asthma or allergy sufferers. Not suitable for children under two years old.
Monopropylene Glycol, Bee Propolis.

Made from local ingredients.
For all information on New Zealand or International Delivery and Returns policies, please see this page.